Blog post sponsored by /Article sponsorisé par 
Je dois vous faire une confession: je suis ACCRO aux faux-cils. J'avais acheté ma première paire en 2008, et j'ai depuis une collection entière qui tient dans un tiroir à part. Multicolores, naturels, extravagants… vous le nommez, je l'ai, sous toutes les formes possibles et inimaginables. OK, il est vrai que la majorité de la semaine je n'en porte jamais, mais il n'empêche que j'adore les regarder et jouer avec quand je fais mes vidéos make-up, ou encore que je sors en soirée avec les copines.
I have to confess: I am completely OBSESSED with false eyelashes. I bought my very first pair back in 2008, and since then, I've been hooked, I have a whole collection that holds in a full drawer. Coloured, natural, dramatic… you name it, I've got it. Even though I don't wear any the majority of the week, I can't help but playing with them whenever I've got time to play with my make-up, or when I'm out in town.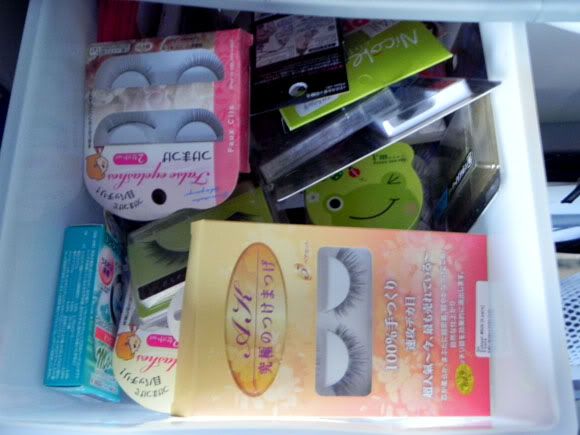 OK, OK, je sais ce que vous allez me dire. Que vous aimeriez bien essayer les faux-cils, mais que ça fait peur, et que c'est beaucoup trop dramatique. Sauf que voilà, de nos jours, il y en a pour tous les goûts! Même vous, qui cherchez un résultat naturel!
Alright, Alright, I know what you're going to tell me. You'd like to try eyelashes, but it's scary, right? They do sometimes look wayyy too dramatic! But you shouldn't worry, cos nowadays, falsies can fit any look, even the most natural!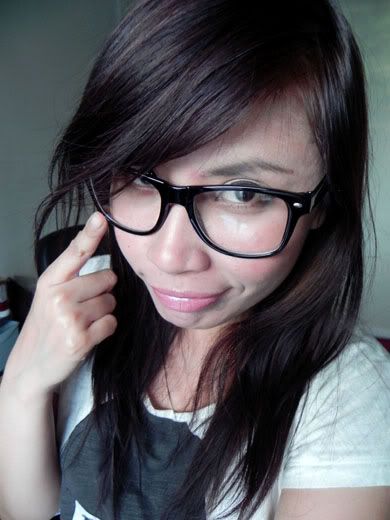 Comme d'hab, SuperNoona vient à votre rescousse! Peut-elle vous trouver une paire de faux-cils qui font naturels? JE RELÈVE LE DÉFI!! 
Have no fear, 'cause SuperNoona is here! Can she find you some natural-looking eyelashes? CHALLENGE ACCEPTED!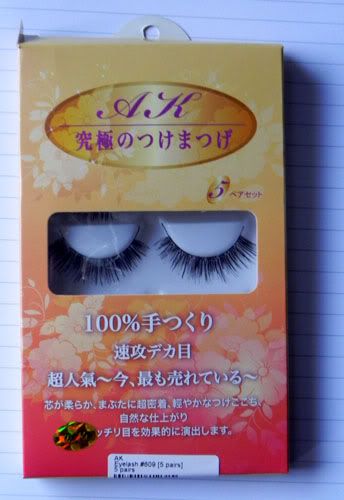 Et en jetant un petit coup d'œil sur YesStyle, je vous ai trouvé EXACTEMENT ce que vous cherchiez! AK est une marque japonaise, ce qui tombe bien, puisque c'est au Japon que l'on trouve les modèles de faux-cils les plus divers et créatifs!  Ils en vendent littéralement à tous les coins de rue! Le paradis de la Renarde, lah! Vous auriez dû me voir, à valser entre des rayons entiers de faux-cils
A quick look on YesStyle… and LOOK WHAT I FOUND! AK is a japanese brand, which is great, as Japan is the best place to find the most diverse and creative sorts of eyelashes! In Japan, falsies are litterally sold at every corners! SuperNoona's Heaven, lah! I bought sooooo many of them when I was visiting Tokyo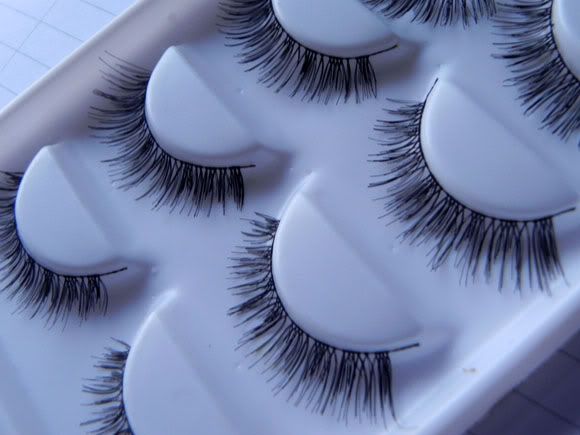 Gros plan du produit, pour que vous puissiez voir. Le grand avantage des produits de cette marque, en plus d'être de très bonne qualité, c'est qu'ils sont vendus en lot de 5 paires! Super économique!! A $18 la boite, cela vous revient à $3.6 la paire!! Winning!!!!
There's a close-up, so you can see the product properly. The big plus of this range, on top of the good quality, is that they are sold in a set containing 5 pairs of falsies! Supah economical!! At $18 the box of five, that's $3.6 per pair!! Winning!!!!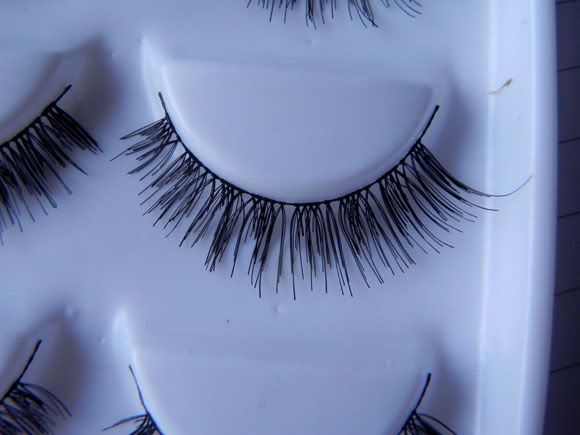 Ne soyez pas effrayé par la longueur des cils…
Don't be scared by the length of these babies…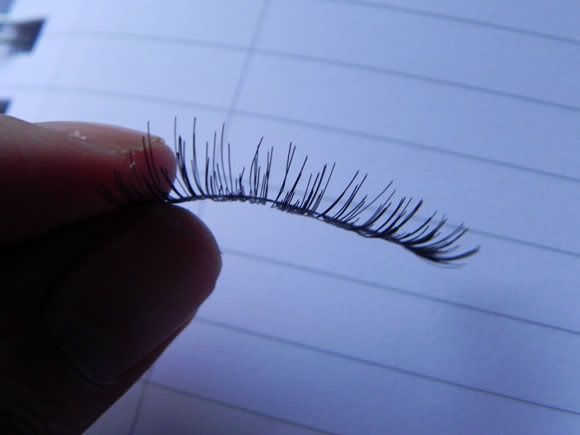 … car quand on les regarde de face, vous pouvez voir qu'ils ont un rendu très naturel!
… 'cause when you look at them up front, they suddently look very natural!
Le modèle présenté ici est le 609, mais si la longueur vous fait vraiment trop peur, ou vous cherchez juste à avoir plus de volume au niveau de vos cils, n'hésitez pas à regarder les autres modèles de la gamme!
The falsies shown on these pictures are the #609, but if you think the length is too long, or you are looking for more volume rather than length, please check out the rest of the range!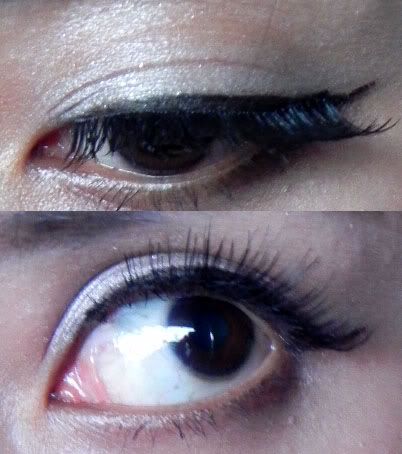 Je suis très surprise de la qualité de ces cils. Non seulement ils sont très faciles à utiliser, très confortables à porter, mais en plus ils me donnent des cils plus longs et plus volumineux, sans que l'on crie DRAG QUEEN pour autant! La preuve:
I'm so surprised on how good these falses eyelashes are. They are very easy to use, comfortable to wear, and they give me instant longer, thicker lashes without being too dramatic! Spot the difference:
AVANT / BEFORE: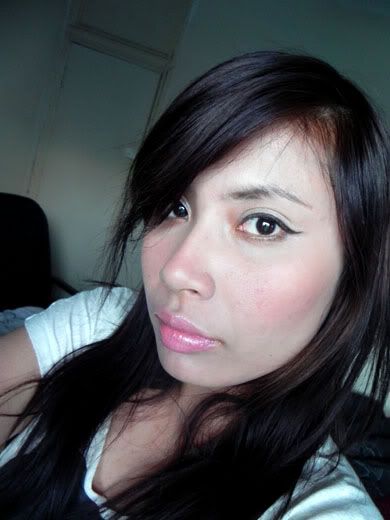 J'ai des cils qui sont courts et qui poussent droit, ce qui les rend difficile à voir sur photo. T_T
My natural lashes are short and straight, and hardly noticable on pictures. T_T
APRES / AFTER: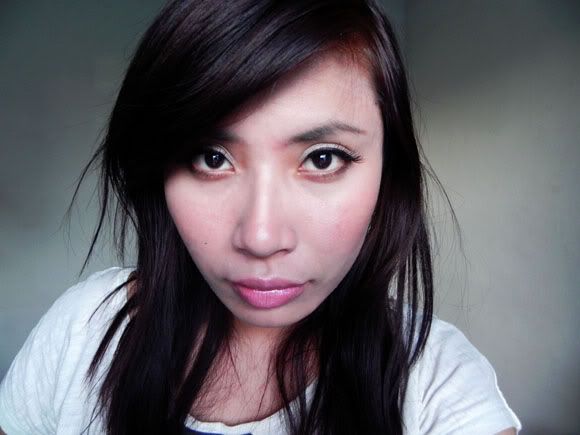 Notez la légère différence? Très discret et élégant, tout en apportant une touche en plus! Et oui, je suis blanche du visage, j'ai actuellement la crève.
Can you see the slight difference. Very discreet and elegant, but still adding some ooph to it! And yes, my face looks pale, I've been struck with a cold since monday.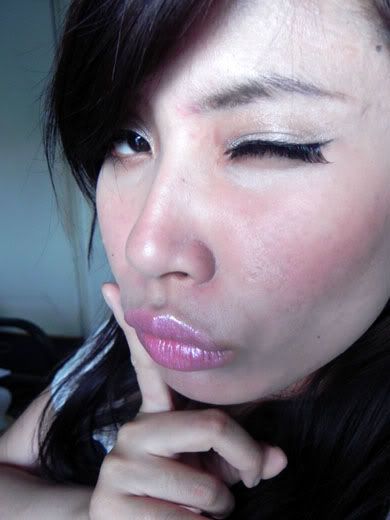 Petite astuce: Si les faux-cils sont un peu plus long que vos yeux, ce n'est pas grave: faites comme les japonaises! Faites en sorte que ça dépasse sur le coin externe de vos yeux, en suivant la ligne de votre eyeliner…
Quick tip: If the core of the falsies is slightly longer than the natural length of your eyes, fake it, the japanese way! Don't cut it down, just let it extend on your external corner of your eyes, following the line of your eyeliner…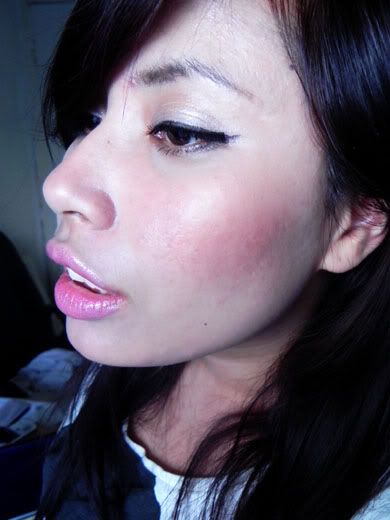 … ça peut paraître un peu bizarre, vu comme ça…
… I know it can sound or/and look odd…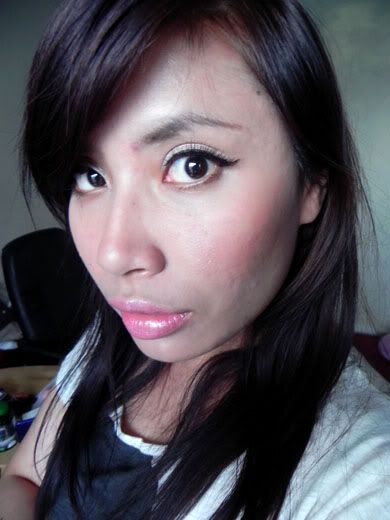 … mais ça vous donnera automatiquement des yeux plus grands et un regard de biche! C'est l'une de mes techniques préférées depuis mon retour de Tokyo!
… but it will instantly give you the illusion of bigger, cat-like eyes! One of my favourite techniques since I went to Japan!
>>> AK Eyelash #609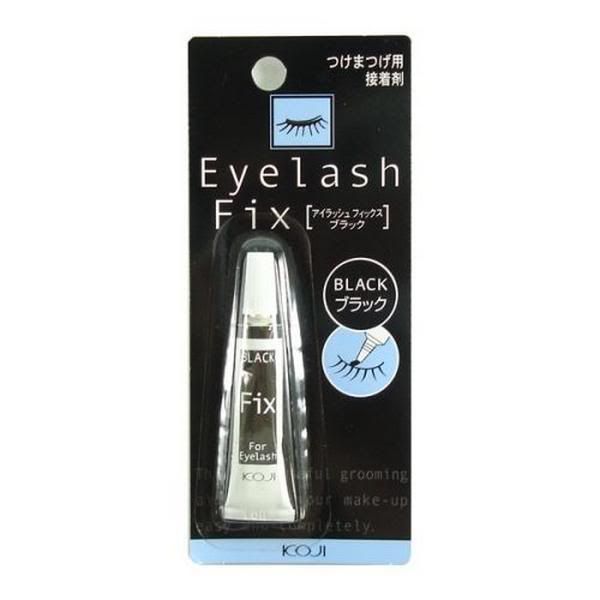 Les modèles de la marque AK ne sont pas vendus avec la colle, mais ce n'est pas un problème, car YesStyle vent également de la colle pour les cils à part! Je vous recommande de choisir une colle de couleur noire, pour donner un résultat encore plus naturel!
The AK false eyelashes are not sold with glue, but it is not such a problem, as YesStyle do sell some separately. I recommend you to chose a black glue, for an even more natural finish!
>>> Koji Eyelash Glue in Black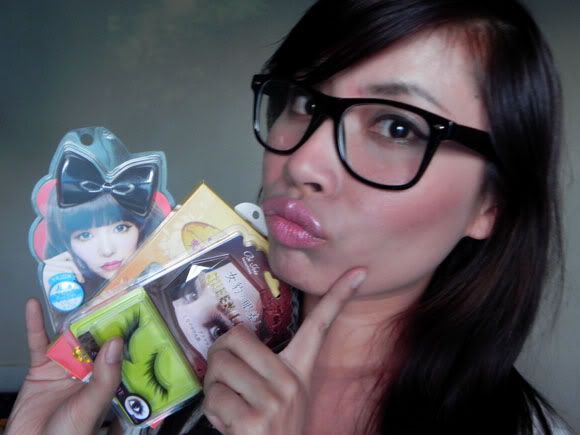 Et bonne nouvelle~! YesStyle fait actuellement une promo sur tous ses faux-cils, avec -30% pour l'achat de trois modèles, quels qu'ils soient!!!!!!!! Entre les marques japonaises comme AK, Bi Joie ou Koji (photo), et les marques coréennes comme Etude House, The Face Shop et Baviphat, vous n'aurez vraiment que l'embarras du choix!!!! Alors profitez-en, attrapez-les tous!
And GREAT NEWS! There's a promotion on YesStyle on all eyelases: buy any three, and get 30% OFF!!!!!! You can choose between their japanese brands as AK, Bi Joie or Koji (see picture above), or Korean brands such as Etude House, The Face Shop and Baviphat, there are so much to choose from!!!! Gotta catch'em all!!!!!
>>> CLICK HERE!!!
Et au cas où vous vous demandiez, les lunettes que je porte se trouvent… And in case you are wondering where I got those cute glasses… >>> here! <<<
CHALLENGE DONE. You're welcome.
Similar Posts:
0
0